This is a Guest Post by Avina Walker.
Ever found your niche website having difficulties and experiencing the traffic surge that you wished for? Indeed Internet Marketing has become quite competitive during the recent years and it is important that you innovate if you want to succeed online.
You cannot rely on a single way in order to drive traffic your site. In this article I will be providing 4 different ways how you can promote your niche website and I hope that you will find it useful.
If you are running a niche blog then we have previously written an article about producing quality content on Single Niche Blogs.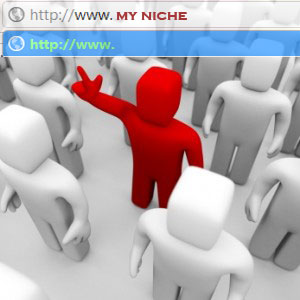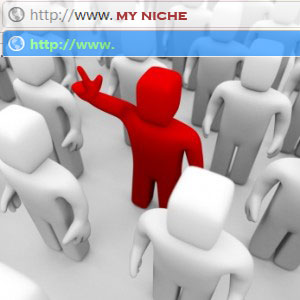 #1 Search Engine Optimization (SEO)
The very first thing you will want to carry out will be to optimize your niche websites for the search engine. As an illustration you'll want to ensure your keywords are present throughout the web site and in the Title and Header tags. Do not add too much though.
Also make sure that you have got appropriate backlinks pointing for your site to ensure a good ranking online. For instance you will want to get backlinks from sites and blogs that are in the same niche as you or closely related.
#2 Guest Blogging
Secondly you might want to make full use of guest articles so as to help promote your website. The benefit of guest blogging is actually two-fold. The first thing it will help you generate some essential website visitors to your personal website from well-known blogs and website.
The second thing is guest blogging can allow you to definitely increase your ranking since it is going to be supplying some high quality backlinks from other niche blogs and web-sites so as to boost your search engine positioning.
#3 Promote on Social Media Sites
These days a great deal of traffic emanates from Social Media sites which include Facebook and Twitter and it might be important that your niche website is available on these media.
Ensure your Facebook and other social media buttons are in an obvious location and that website visitors can easily follow you on these internet websites. This will be a kind of list building in which you should be able to promote your services and products in the foreseeable future.
#4 Make proper use of Video platforms
You may additionally think about the development of small videos that you will add to websites such as YouTube, Vimeo, etc. If your video is actually great, it's likely that they will go viral and therefore draw some great visitors to your own web site.
There are lots of freelancers on the internet which will do that for a modest fee and this could be actually useful so far as visitors are concerned.
Relying on a single way to drive traffic to your website can be a big mistake nowadays. Only a combination of the above methods should be able to bring the necessary traffic in order to help your niche website succeed.
So which methods or tricks do you use to drive traffic to your website or blog ?