Two days before several Indian freelancers, bloggers & entrepreneurs who earn some part/whole of their income via Paypal had become very sad when they heard that PayPal had stopped Electronic Fund transfer in India.
There was a huge buzz about this in Social Media sites. But now, lets stop complaining because PayPal has continued the Electronic Withdrawal service in India after a gap of 2 two days wherein they provided the service too till 30th (that's today) & they have restarted it again.
So ultimately we didn't face much of a problem except for planning PayPal alternatives!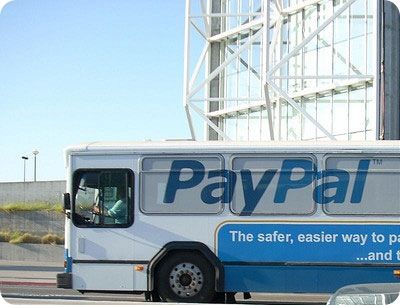 Just about an hour ago (@ 4.33 AM) I got an E-mail from Paypal informing that they have continued the Electronic Transfer service in India as many customers, clients complained and PayPal heard it.
So certainly, it proves that Social Media has some effect on a company on how it keeps its customers satisfied. Below is a copy of the mail I received.

Dear Ganz V,
We've received good news. You can continue to enjoy electronic withdrawals just as you did before.
While we have received your appreciation for the advanced notice and the refund of the cheque processing fee, we also have heard loud and clear that you highly value the ease-of-use of our electronic withdrawal service. Our customers are our number one priority and we are working tirelessly to improve our service.
Thank you for your patience and in appreciation for your continued support, we will still provide the $5 USD processing fee refund for any cheque withdrawals made from July 29, 2010 until further notice.
For any enquiries, please contact PayPal customer support by logging into your PayPal account and clicking on 'contact us' at the bottom of the page.
Thank you,
The PayPal Asia Team
They have not only restored the service but also have mentioned that they will continue to refund the $5 USD's. This news will certainly be music to ears of Internet users who were sad two days back. Just hope PayPal doesn't give such hiccups in its service in the future.
What's your opinion about PayPal now after this big news ? Do you think they should have solved the matter coolly with the RBI without creating such a fuzz ?