We all know that how Google pops up with something creative & makes it a successful product.
A week back it came up with a Surprise Holiday package for Flight travelers in the US by offering free inflight Wi-Fi. This time it's come up with something much better – Google Hotpot.
The concept here is the review & rate places which you've visited. It uses Google Places to show the places we search for.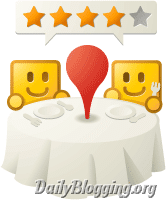 People say it's a FourSquare & Yelp killer, but I don't quite agree with them. Because both of them have unique functions & can't be compared with Google Hotpot. Though the structure may appear similar. It's like saying Digg is equal to Reddit. Google Hotpot is more specific in terms of ratings & reviews.
Read:
You won't see long descriptions posted by your friends/people when searching for a review of a particular place. So basically you'll get direct ratings & reviews without much trouble.
The search feature as I said earlier, grabs the Google Places database to scan & display the result. So even less popular Hotels, Shops, etc.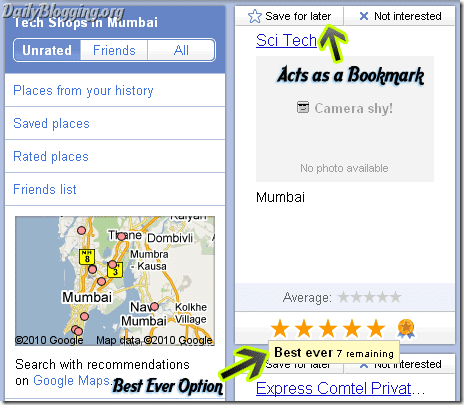 The most interesting thing in it; is the 'Best Ever' button. Though this option is limited to only 10 places. It will give the place a 5/5 rating & add up to the popularity of the place.
Do you think Google Hotpot would turn into a major Success ?