WordPress is often used as a blogging or publishing platform (like we do at DailyBlogging). But we must not forget that WordPress is a Content Management System (CMS) as well.
As of today, the WordPress plugin directory has around 19,455 plugins which have been downloaded innumerable number of times. Many developers don't even put up their plugins in the directory, so you can count a handful of those too.
Today we'll be seeing the best 3 WordPress plugins which will help you to build a complete e-commerce (electronic commerce) site. I've left out WP e-Commerce from this list on account of the negative feedback received by it.
1. WooCommerce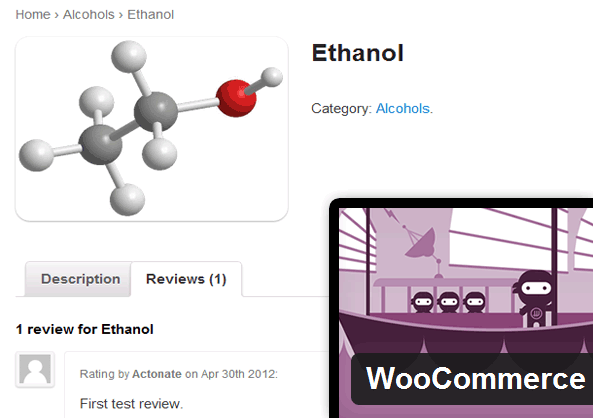 WooCommerce is an e-commerce plugin built by the popular WordPress theme store, WooThemes. It comes with premium themes & extensions. However there are three free extensions, fortunately all of them are useful and have something to do with the payment gateway.
The feature list of WooCommerce is quite long. The highlights being:
Wonderful back-end Admin panel
Compatibility with majority of the WordPress themes
Customizeable style & features
Dashboard Widgets
Sidebar Widgets (with short-codes)
And basic e-commerce features (PayPal, Bank Transfer, Cash-On-Delivery as a payment gateway system, sales reports, email notification to the buyer, etc.)
2. eShop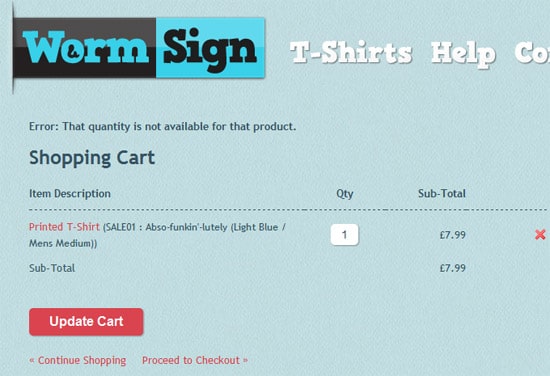 eShop works very similar to the way WooCommerce does. Both use the page template type to create e-commerce pages (like My Accounts, List Orders, etc.) Although eShop doesn't have an extensive feature list, it comes with most of the things that an e-commerce site needs.
It lets you upload downloadable products (like an mp3 or pdf file). You can also download the site sales reports from the admin panel. eShop is compatible with WordPress MultiUser (WPMU) & WP Affiliate.
3. TheCartPress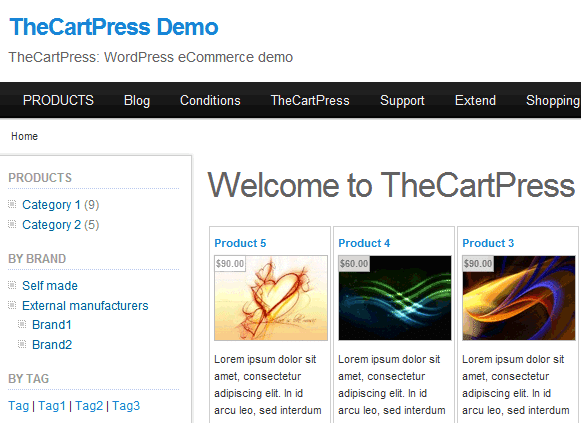 Now for the third & the last e-commerce WordPress plugin, I had to choose between TheCartPress & WP Online Store. The latter, which uses the osCommerce code has a long feature list but I felt that TheCartPress is more organized in the way it functions.
TheCartPress has many extensions & premium themes to work along with the core plugin. Some of the important features of TheCartPress are listed below,
Offers a multi-language e-commerce solution
Sidebar Widgets
Related products, reviews/ratings
Payment gateway plugins – PayFlow Pro, PayFlow Link, BarclayCard, PayMate, PayWay, FreshBooks & Ceca
Theme compatibility
TheCartPress plugins
TCP Hooks – Actions & Filters
SEO Compatible (Yoast's WordPress SEO & All In One SEO Plugin)
Works with WPMU
Different user roles (Merchant & vendor)
There are many other popular e-commerce plugins in the WordPress directory, but I had shortlisted the above three. Would love to hear better alternatives to any of these in the comments section. Before you run away from this page, check out the best WordPress SEO Plugins & 7 Spam Plugins for WordPress.
Have you tried these e-commerce plugins on your WordPress site ? If yes, which among these is your favorite ??